Missional Project Ladies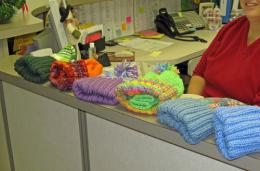 The Missional Project Ladies meet as needed and work independently on projects.
We are busy, busy, and more busy. Our projects include
* wrapping Christmas gifts for people in assisted living situations
* wrapping shoeboxes for the Operation Christmas Child project
* making scarves and caps for students at Audubon School and children at the Maria House.